HIJAB
Autumn-Winter with headscarves, both fashionable and warm and can be easily combined with many outfits. It is impossible to forget the retro wave with silk scarves accompanying handbags, hair accessories , loosely tied around the neck… But the most special thing is still the silk veil that we often dream of seeing in actors. cinema on film.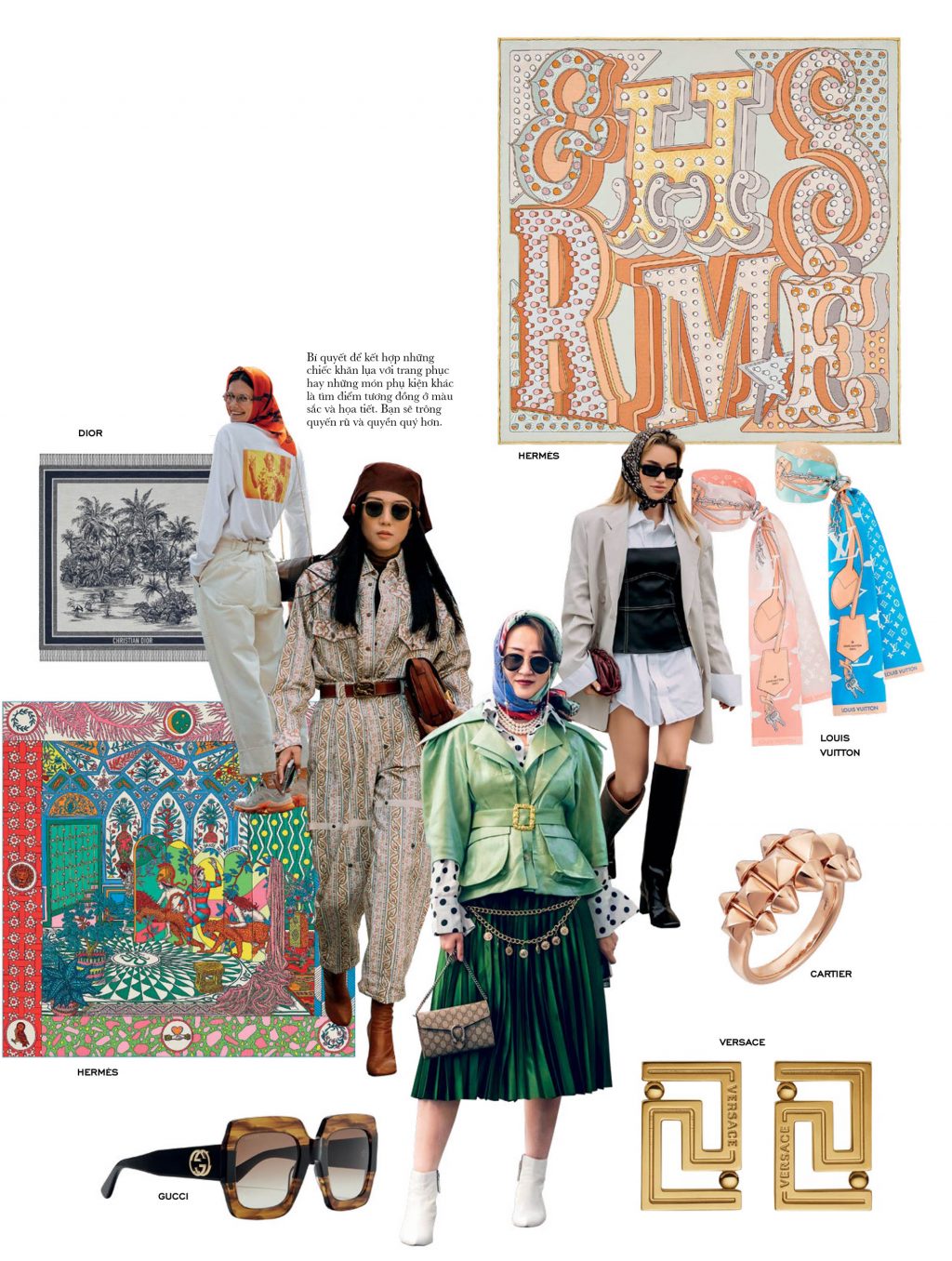 COLD SEASON "SKIN"
As an annual appointment, leather jackets, pants and leather items return "crazy" when the weather changes from Summer to Autumn. Creativity manifests in various combinations from runway to street. Famous leather brands such as Hermès, Bally, Louis Vuitton always bring investment-worthy designs such as trench coats , blazers, A-line skirts… When properly maintained, leather goods can become "saves" with timeless value.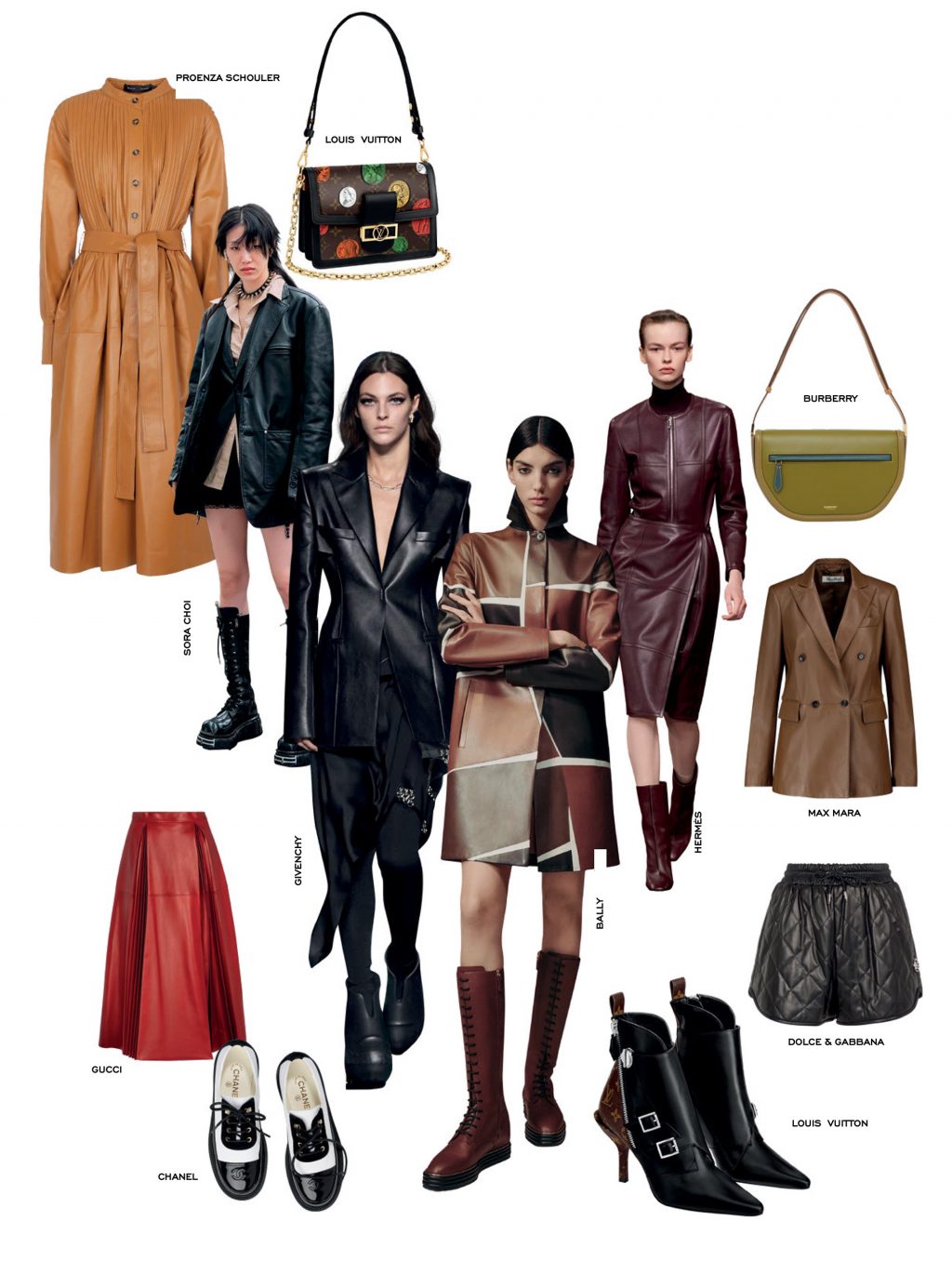 PRINCESS DIANA ON SCREEN
In the early days of September, Spencer the latest film about Princess Diana, premiered at the Venice Film Festival. Actress Kristen Stewart plays Princess Diana, following her in the early 1990s, during the Christmas break with the royal family and shortly after she officially broke up with Prince Charles. An official Spencer poster was also featured, featuring Stewart's character suffering in a fairy-tale ivory evening gown.
Before Kristen Stewart , many actresses had taken on the role of Diana through famous works. Naomi Watts played the character in the 2013 film Diana. Emma Corrin received a lot of praise for her portrayal of the beloved Princess in Netflix's The Crown . Next up will be Elizabeth Debicki in the 5th season of The Crown . In all the works mentioned above, the reproductions of the costumes Princess Diana wore are always the focus of attention.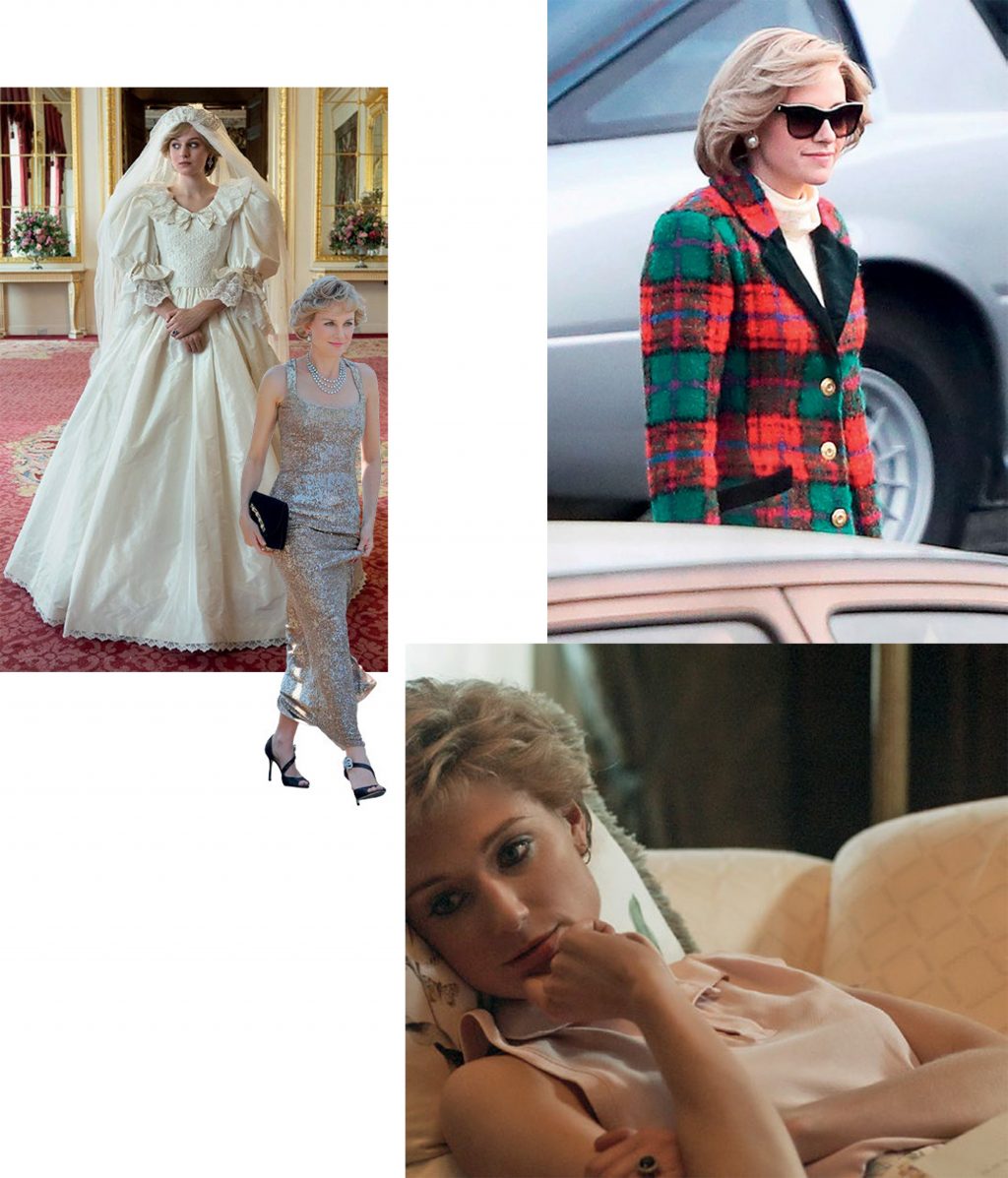 For Spencer, just the first few images revealed are enough to show promising fashion reinterpretations. Picture of Stewart's character wearing a red Chanel tweed jacket from the Fall 1988 collection and a black hooded cap. Stewart also appeared in a high-necked jacket and coat textures guys multicolored hair styled Princess Short characteristic. A replica of the iconic 12-carat sapphire engagement ring is also seen on Stewart's ring finger.
IMPRESSIVE FASHION IMAGES OF PRINCESS DIANA "COME TO LIFE" IN THE MOVIE SPENCER
Princess Diana, a famous fashion icon of the 1990s, but even today, her charm along with elegant and impressive clothing choices is still extremely strong. As a result, her films continue to be a source of inspiration with mesmerizing fashion discoveries. People still can't wait to see an elegant Diana on screen with a graceful dress, comfortable sweater and casual pants or striking shoes and hats…
GIAMBATTISTA VALLI'S WEDDING DRESS COLLECTION
Celebrity brides like Jessica Biel , Amal Clooney and Charlotte Casiraghi each chose Giambattista Valli's designs for their big day. However, it is not until now that Giambattista Valli launches the official wedding collection. Called Love – Love, Giambattista Valli's first wedding dress collection offers 16 romantic designs with typical details of the Italian designer such as layers of tulle floating with chiffon or high-quality lace material. economic.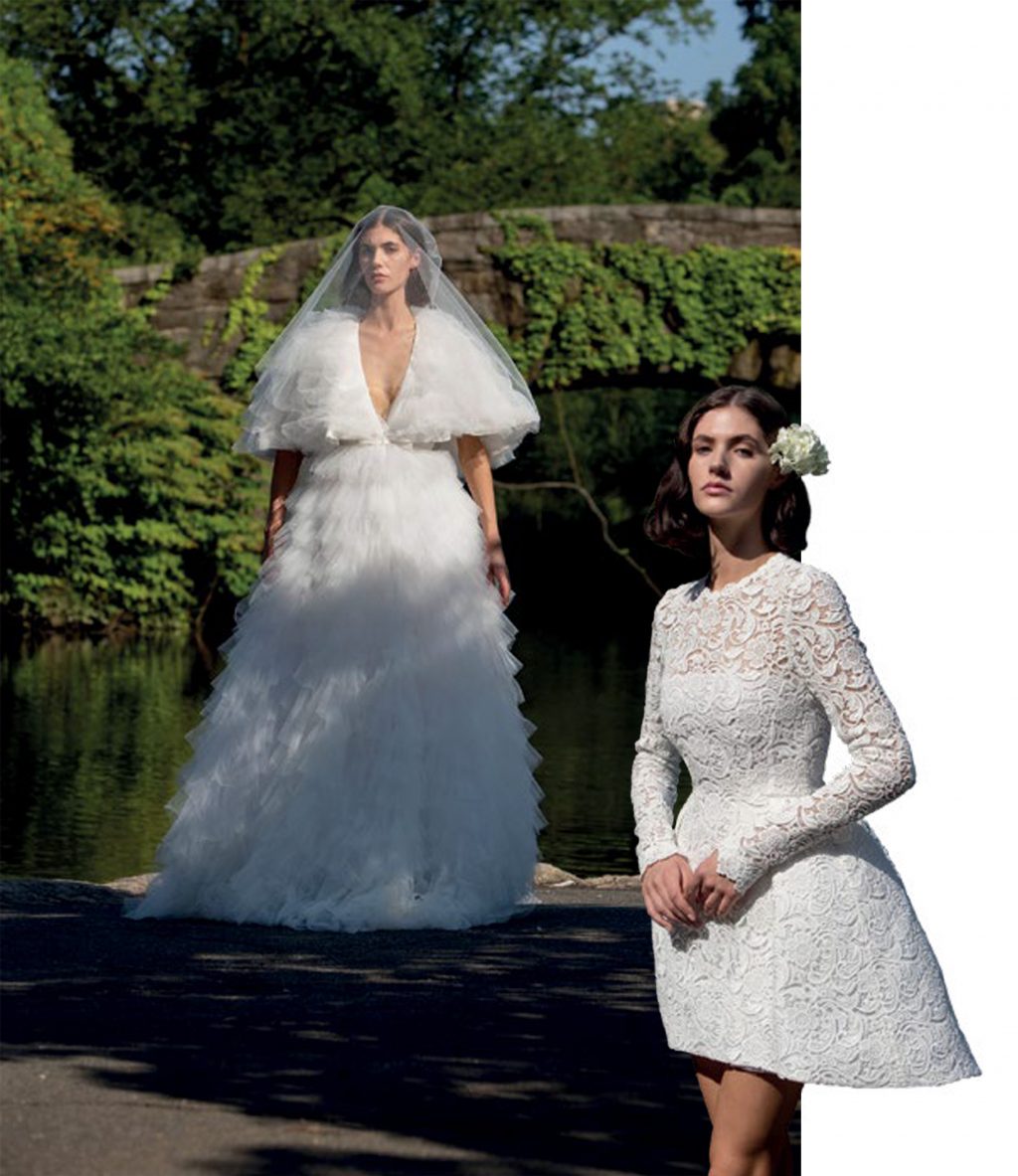 "It doesn't really look like traditional wedding dresses , but more like a dress for a special occasion… You can change the colors and turn them into a beautiful evening gown," says Giambattista Valli. shall. Famous for their surreal, flowing evening gowns, fashion house Giambattista Valli has recently expanded into everyday wear, swimwear and beachwear. The Paris-born Italian designer will celebrate her first decade of couture in January 2022.
COMMITMENT TO PROTECT GARMENT WORKERS
H&M and Zara are two of the major brands committed to protecting garment workers in Bangladesh by entering into a new legally binding agreement: the International Agreement on Health and Safety in the Textile Industry. The signing of this new Agreement is a significant victory for campaigners and demonstrates the power that consumer activists have in putting pressure on brands to protect workers.
The Bangladesh Agreement was first signed by more than 200 brands including Uniqlo, adidas, Hugo Boss, Tommy Hilfiger… after the factory collapse at Rana Plaza that killed 1,134 people in Dhaka in 2013. This agreement has expired in May this year and was subsequently extended for another three months when negotiations on a new treaty were agreed. After considerable pressure from worker unions and campaigners, the new agreement was consolidated and went into effect on September 1.
FASHION IN THE TIME OF COVID-19: CURRENT PICTURE AND FUTURE PERSPECTIVE
The new agreement is an important milestone, especially after more than a difficult year for garment workers, 80% of whom are women. Campaigners are now calling for the deal to go beyond health and safety to protect garment workers' livelihoods, but to address other issues such as gender-based violence and wage theft. The new agreement also allows for the agreement to be applied to countries other than Bangladesh, with brands committing to expanding the agreement to cover at least one other country within the first two years.